Senior Consultant SAP FPSL in the Insurance sector (f/m/d)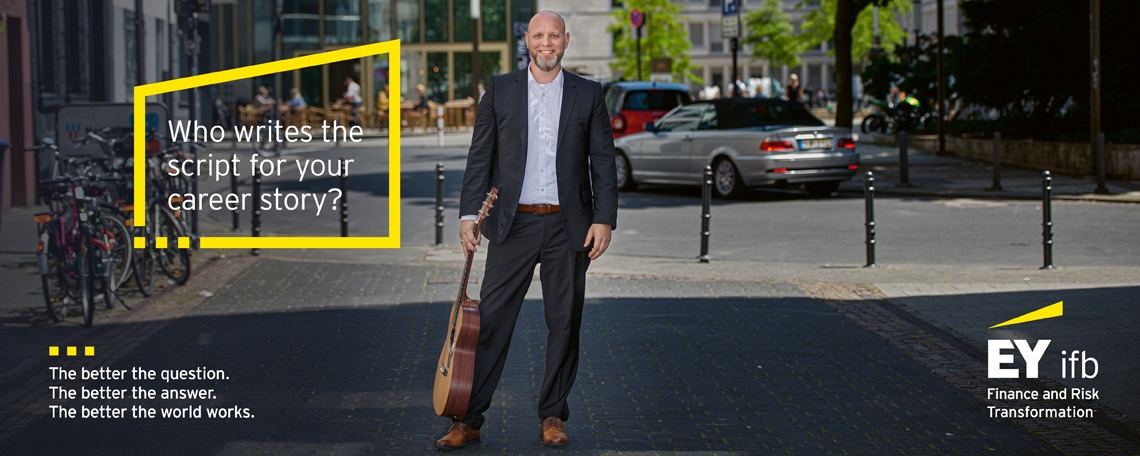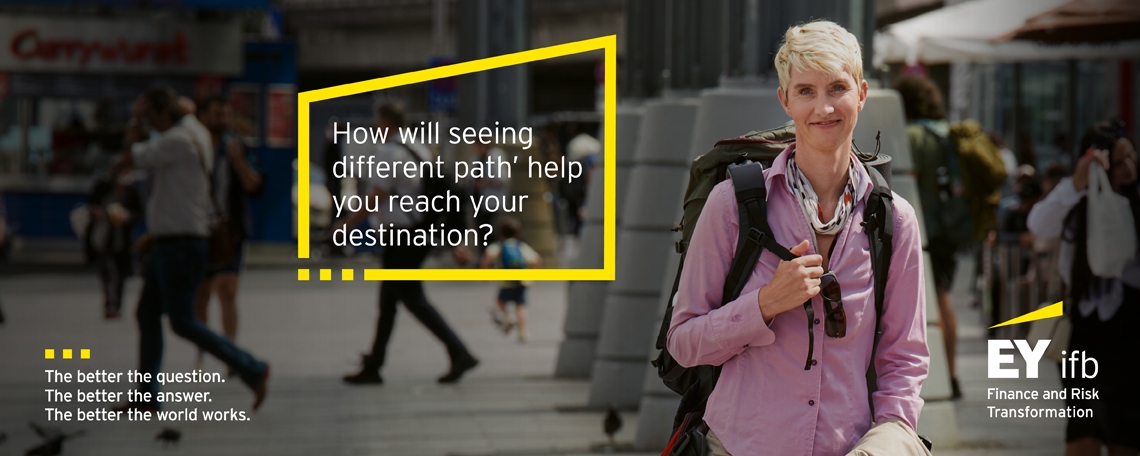 EY ifb: Future-oriented solutions for financial and risk management
As one of the leading consultancies for compliance, finance and risk management, EY ifb provides banks and insurance companies worldwide with innovative services and the latest IT support. With our technical expertise and over 30 years of experience, combined with our ability to successfully implement, we are one of the most successful providers in this field.

You want to make a difference? At EY ifb, we give you the freedom to use your knowledge and skills to move things forward. We advise managers in the finance and insurance industry worldwide. With us, you will be part of a professional team, in which everyone contributes according to his or her strengths.
Consultants, computer scientists and natural scientists work at EY ifb agilely on exciting finance projects. The EY ifb interdisciplinary team of experts is our greatest strength - hand in hand and together with our clients. Professionalism, enthusiasm and cohesion create an inspiring working atmosphere in which you can develop to your full potential.
The global EY network is behind us and supports you in your daily work. We draw on the knowledge and technology of the entire EY organization, thus complementing our competencies and opportunities. For you, this means: Access to a global EY network of experts with many career and development opportunities.
What you can expect – enriching experiences that will last a lifetime
As a Senior Consultant/Manager for FPSL (Financial Products Subledger), you will guide our clients in implementing new financial subledgers. You will work with clients to develop functional requirements for the representation of financial instruments and insurance contracts and translate them into the implementation using "SAP S/4HANA for Financial Products Subledger" (FPSL). In this role, you will have a range of responsibilities:
Transforming accounting requirements (e.g., IFRS 17, US GAAP, Solvency II) into the configuration of SAP S/4HANA FPSL
Adapting the data model of FPSL and aligning it with data from existing systems and actuarial systems
Managing and finding solutions throughout the application lifecycle (design, implementation, configuration, quality assurance, application support, and further development)
Participating in implementation projects for SAP FPSL in various roles such as business analyst, developer, work package owner, sub-project manager, project leader, functional architect or IT architect
Supporting the acquisition of proof of concepts and proposal development, as well as the development of new consulting products
Das bringst du mit – Fähigkeiten, mit denen du die Zukunft gestaltest
A strong academic background and at least 2 years of professional experience, preferably in an insurance company, consulting firm, or auditing company
In-depth knowledge of SAP S/4HANA FPSL. Alternatively, knowledge of SAP Insurance Analyzer or SAP Bank Analyzer (smart) AFI can be considered
Solid expertise in accounting, including familiarity with standards such as IFRS 17, US GAAP, and Solvency II
Demonstrated drive for performance and willingness to learn, along with excellent communication skills
Strong interpersonal skills, teamwork ability, and confident presentation skills
Willingness to travel and proficiency in both German and English
What we are offering – an inspiring work environment
Comprehensive onboarding
Flexible choice of residence
Flexible working hours, such as home office and sabbaticals
International project assignments
A wide range of professional training opportunities
Employee offers at Corporate Benefits
Various company events
Flat hierarchies and a family atmosphere
Sounds interesting? It for sure is!
If you're ready to make an impact, then become part of our team. Apply now!
Your questions will be answered by
Shareen Gurna
+49 221 277929432