Graduate Digital Transformation (f/m/d)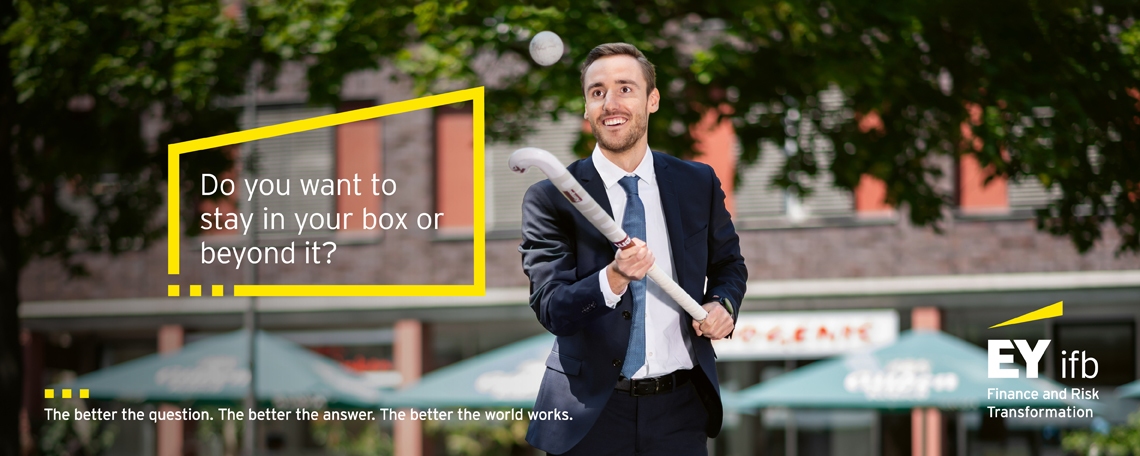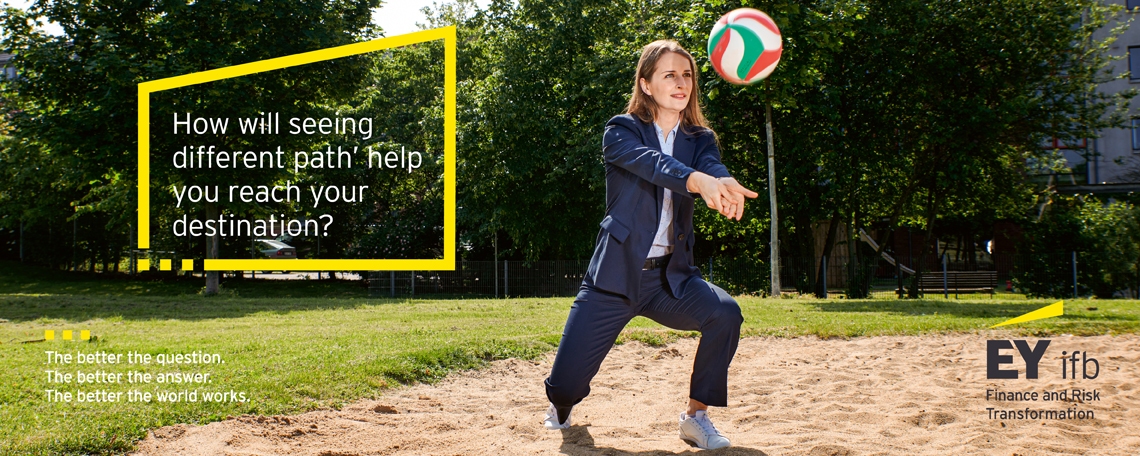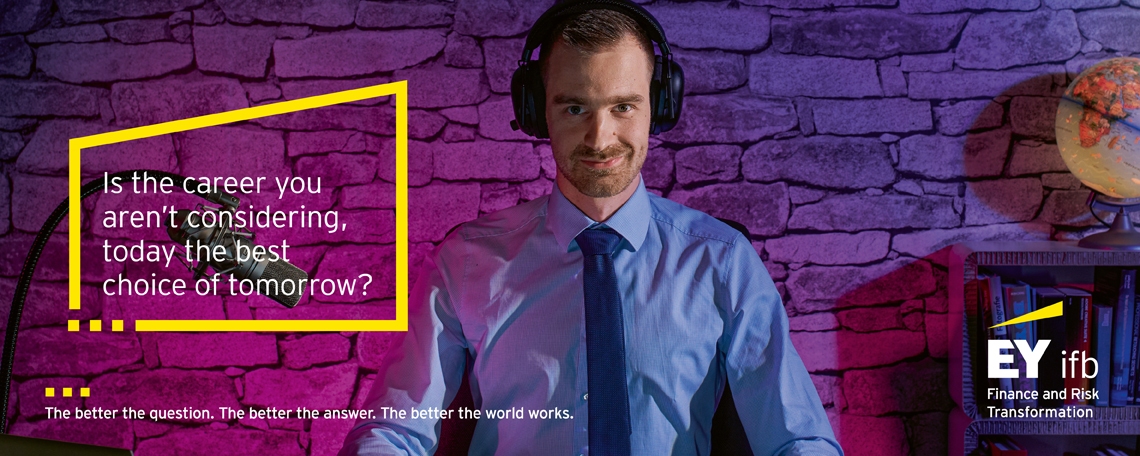 EY ifb: Future-oriented solutions for financial and risk management
As one of the leading consultancies for compliance, finance and risk management, EY ifb provides banks and insurance companies worldwide with innovative services and the latest IT support. With our technical expertise and over 30 years of experience, combined with our ability to successfully implement, we are one of the most successful providers in this field 

You want to make a difference? Do you have a precise eye and enjoy working in a team? Then EY ifb Consulting is the right place for you. Find a career with us that suits you, your personality and what you enjoy doing. It is important to us that everyone is accepted as they are. We live a connecting culture of and stand up for each other. Team play is part of our DNA. 
From the very beginning, you will accompany EY ifb and develop yourself step by step. You start with the "New Joiner Program", in which you and other new joiners get to know the finance and insurance industry. Working in interdisciplinary teams, you'll get to see the bigger picture and build a strong network. 
Afterwards, we will continue to invest in your sound training and further education, for example, with soft and hard skills workshops or our high potential program JUMP. 
The global EY network is behind us and supports us. We draw on the knowledge and technology of the entire EY organization, thereby complementing our competencies and opportunities. For you, this means access to a global EY network of experts with many career and development opportunities. 
What you can expect – enriching experiences that will last a lifetime
As a consultant (f/m/d), you will receive an intensive introduction to both technical and subject-specific topics by our Excellence Program, along with other university graduates. After this preparation for your future consulting function, you will assume a wide range of tasks, including:
You will benefit from our culture of "open doors," which is characterized by trust, cooperation, and innovation, and continuously expand your EY ifb network.
You will apply your knowledge directly to projects and use the individual leeway, high quality standards, and ever-new challenges of the projects for your professional and personal development.
You will analyze business-related problems based on your well-developed mathematical and technological understanding.
You will participate in the development of customer-specific IT solutions.
You will implement statutory requirements in accounting and supervisory law, as well as digital transformation in corporate control, using state-of-the-art technical solutions.
What you can contribute – skills for shaping the future
A good university degree (Bachelor, Diploma, Master, PhD) in Computer Science, Physics, Mathematics, Business Administration or a related field.
 A strong analytical mindset and enjoyment of creative, independent work.
The ability to grasp complex issues and concepts.
A strong interest in technology.
High degree of flexibility and resilience.
What we are offering - an inspiring work environment
Comprehensive onboarding
Flexible choice of residence
Flexible working hours, such as home office and sabbaticals
International project assignments
A wide range of professional training opportunities
Employee offers at Corporate Benefits
Various company events
Flat hierarchies and a family atmosphere
Sounds interesting? It for sure is!
If you're ready to make an impact, then become part of our team. Apply now.
Your questions will be answered by
Natalie Kleefisch
+49 221 277929482