Managing Consultant FS-CD Practice (f/m/d)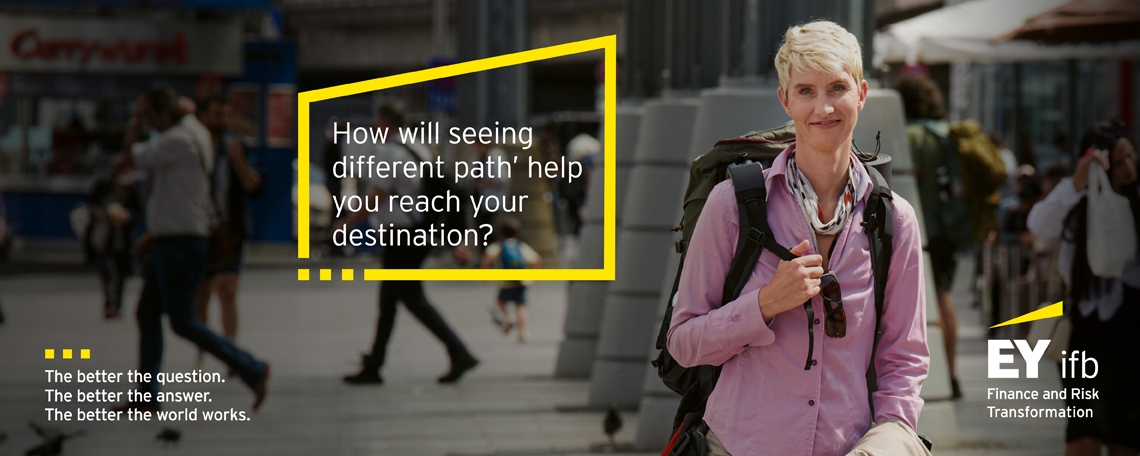 EY ifb: Trendsetting solutions for Finance- and Risk Management
As one of the leading consulting firms for compliance, financial and risk management, EY ifb offers innovative services and the latest IT support to banks and insurance companies worldwide. With our professional expertise and over 30 years of experience, combined with our ability to successfully implement solutions, we are among the most successful providers in this field.
 
Want to make a difference? At EY ifb, we give you the freedom to leverage your knowledge and skills to drive things forward. We advise clients in the financial and insurance industry worldwide. Joining us means becoming part of a professional team where everyone contributes based on their strengths. Consultants, IT specialists, and scientists work together agilely on exciting finance projects at EY ifb. Our interdisciplinary team of experts is our greatest strength, working hand in hand with our clients. Professionalism, enthusiasm, and teamwork create an inspiring work atmosphere at EY ifb, where you can fully develop yourself.
Behind us is the global EY network, supporting you in your everyday work. We tap into the knowledge and technology of the entire EY organization, complementing our capabilities and opportunities. For you, that means access to a worldwide EY expert network with numerous career and development possibilities.
What you can expect – enriching experiences that will last a lifetime
As part of our SAP FS-CD team you will lead and advice insurance companies in their collection & disbursement implementation project. Together with your team you will derive business requirements together, transform them into solution designs for FS-CD and implement them remote and/or at the clients site. You will take on a wide range of tasks:
Conduct finance transformation projects and cover functional and technical requirements from an end-to-end perspective
Support internal knowledge exchange as an expert and mentor
Drive the exchange between us, our experts and SAP / SAP Fioneer
Lead and guide young talents in the FS-CD area
What you can contribute – skills for shaping the future
A university degree in science, business administration or equivalent qualification
At least 5 years of relevant professional experience in successfully implementing FS-CD, (SAP Collection and Disbursement)
Ideally FI-CA & S/4 Finance experience or other SAP ERP solutions
Proven experience in the project execution of FS-CD projects as project manager or implementation lead (m/f/d) as well as knowledge in accounting processes, insurance and finance
Fluent English, German is a plus
Willingness to travel
What we are offering – an inspiring work environment
Comprehensive onboarding
Flexible choice of residence
Flexible working hours, such as home office and sabbaticals
International project assignments
A wide range of professional training opportunities
Employee offers at Corporate Benefits
Various company events
Want to lead change? Become part of our team.
Apply now! We're happy to answer any questions you may have.
Shareen Gurna
Personalreferentin Strategic HR & Corporate Culture
+49 221 277929432