Consultant SAS Risk Management – Technology Consulting (f/m/d)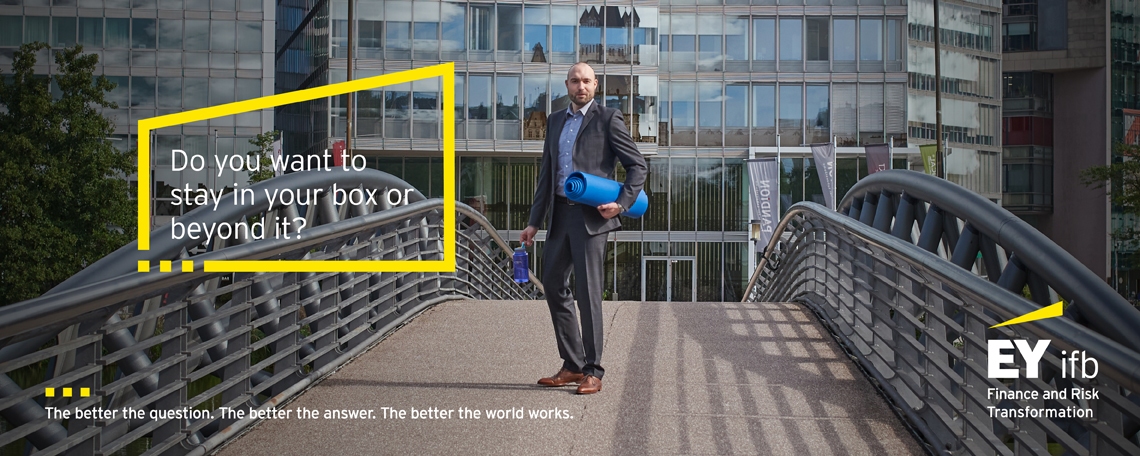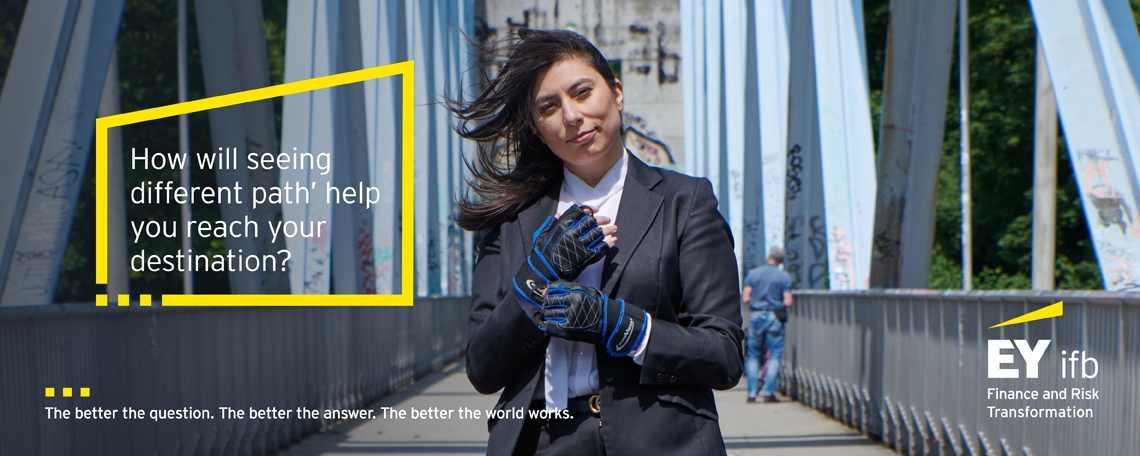 EY ifb: Trendsetting solutions for Finance- and Risk
As one of the leading consultancies for compliance, finance and risk management, EY ifb provides banks and insurance companies worldwide with innovative services and the latest IT support. With our technical expertise and over 30 years of experience, combined with our ability to successfully implement, we are one of the most successful providers in this field.

Are you enthusiastic, professional and a team player? Then EY ifb is the right place for you. Team play is part of our DNA. We shape the world of consulting in the finance and insurance industry with innovative ideas. At EY ifb, we want to give you the freedom to develop in the way that is best for you. With flexible organization of your time. With further training that is tailored to you. With projects that lead the financial industry into a successful future. For a world that we make better together - with you.
Together we make the difference. With inner drive. With the ambition, to become better and better. With skill, with courage, with confidence. We support you throughout your entire career with career-specific training courses. Your skills and career aspirations are optimally promoted. Tailored to your individual life situation and your professional ambitions.
The global EY network is behind us and supports you in your day-to-day work. We draw on the knowledge and technology of the entire EY organization and thus complement our competencies and capabilities. For you, this means access to a global EY network of experts with many career and development opportunities.
What you can expect – enriching experiences that will last a lifetime
As a Consultant in the SAS Risk Implementation team, focusing on SAS implementation, you will have the opportunity to expand your previous experience and develop your technical and subject-matter expertise by your studies or diverse projects. You will work with innovative technologies and methodologies, bringing your solution-oriented skills to our team. If this sounds like the right fit for you, then you've come to the right place. With us, you will conceptualize and develop risk management solutions for our clients, acting as the interface between business and IT. You will take on a variety of challenging tasks, for which we will provide preparation and guidance. Your responsibilities will include:
Contributing to the development of topics and products
Participating in diverse projects in the area of regulatory compliance and risk management
Involvement in data transformation, data storage, and the development of SAS dashboards
Mentoring, knowledge management, and conducting training sessions
Close collaboration with dynamic teams, especially in areas such as architecture, risk control, and software implementation
What you can contribute – skills for shaping the future
Successfully completed degree in a STEM field, statistics, or economics
Good knowledge of SAS, R, Python, or SPSS
Professional experience in consulting or the industry is desirable. Additionally, individuals from other professional fields or academic backgrounds who are interested in transitioning into this role are welcome
Familiarity with applications such as SAS EG, SAS DI, SAS IRM, SAS Stratum, or SAS RGF is desirable
Ability to work independently, result-oriented, and customer-focused
Good command of English and willingness to travel
What we are offering – an inspiring work environment
Comprehensive onboarding
Flexible choice of residence
Flexible working hours, such as home office and sabbaticals
International project assignments
A wide range of professional training opportunities
Employee offers at Corporate Benefits
Various company events
Flat hierarchies and a family atmosphere
Sounds interesting? It for sure is!
If you're ready to make an impact, then become part of our team. Apply now!
Your questions will be answered by
Shareen Gurna
+49 221 277929432